Why Go Local With Graphic Design & Printing?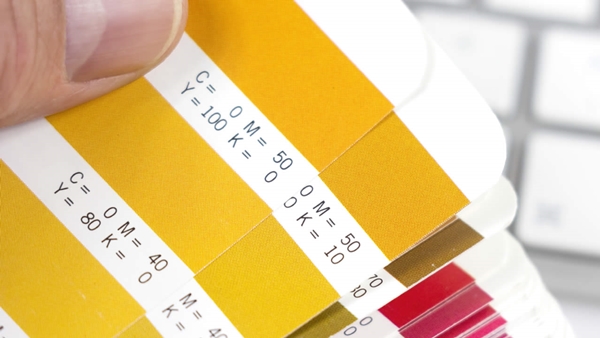 Online print "shops" offer a pretty attractive draw – sites like Vista Print are usually running specials or offers that get a lot of bang for your buck. So, why might you want to consider shopping locally for your design and print needs instead of getting those 100 free business cards online?
Template Free
If you've ever shopped or brainstormed at an online design and print site, you've found that you can usually only go so far as their templates will allow. When looking to grow your own business, brand, or just create the most original wedding invitations possible, templates weaken your ability to stand out or to create a design that captures exactly what it is you're looking for.
Local shops, such as Corporate Graphics, allow you to express yourself without fitting into required dotted lines or image sizes. Instead, you can walk into the store, talk with a professional face-to-face, see and touch potential product materials and samples, and have a direct relationship with the creation of what you want. Not to mention that shops specializing in design and print production offer a much wider variety of options, from signs to vehicle wraps to full-sized graphics. And they'll deliver them for free (just like some of those template driven websites) and even provide professional installation.
Professionalism And Peace of Mind Before Purchasing
When utilizing online design sites, you are relying on an amateur to do the work – yourself. This is why sites offer low prices; they don't have to employ professionals who understand the concepts of graphic design and how to implement them in bringing you, the customer, the best possible product. Shopping locally for your design needs helps you avoid clicking "buy" and hoping the design works out or the sign you ordered fits. With local in-store graphic design, since you are involved in every step of the process, you can be assured you will love what you get and that it will function correctly before you buy. And, since customer service and word of mouth are such large parts of growing local businesses, if you don't like the product or change your mind, these shops and their staff will work with you to fix whatever didn't work out for you.
So, if you find yourself interested or in need of graphic design and printing, consider closing that browser window and heading to a local design shop, like Corporate Graphic, which can be found at 302 Jefferson St. Suite 195 in Raleigh.